2E Tactical Heated jacket Heat Power Gray, size S
2E Heat Power heated jacket is a light and comfortable product that will gently warm you and provide comfort even in the harshest cold.
100% cotton
Temperature 45-60 °C
Heating time 3-8 hours
Heating zone: chest and back
Three heating levels (high, medium, low)
Button controller
Heating element power 7.4 V, 12 W
Battery capacity 5,200 mAh
Characteristics
Where to buy
| | |
| --- | --- |
| Type | Heated jacket |
| Size | S |
| Colour | Grey |
| Material | 100% cotton |
| Heating temperature, °C | 45-60 |
| Heating time, h | 3-8 |
| Heating zones | Left chest, right chest, back |
| Controller | One button, 3 levels (high, medium, low) |
| Heating element voltage, V | 7.4 |
| Heating element power, W | 12 |
| Battery pack | 7.4V/5200 mAh |
| Charger | 8.4V/1.5A |
| Warranty | 12 months |
Reliable Protection and Comfort
2E Heat Power heated jacket is a must-have during the seasonal cold and guarantees comfort even during long wearing. The product is good when working, for example, in a cool room, does not limit mobility during skiing, riding a motorcycle or just active hiking, etc.
The manufacturing material is polyester and premium cotton, which is what determines its reliability and durability. Thermoactive fabric quickly evaporates moisture and has biostatic properties, which increases the efficiency of the heating system. Dense cuffs reliably protect against the wind. The waterproof nylon zipper provides a tight fit and protects the batteries from moisture.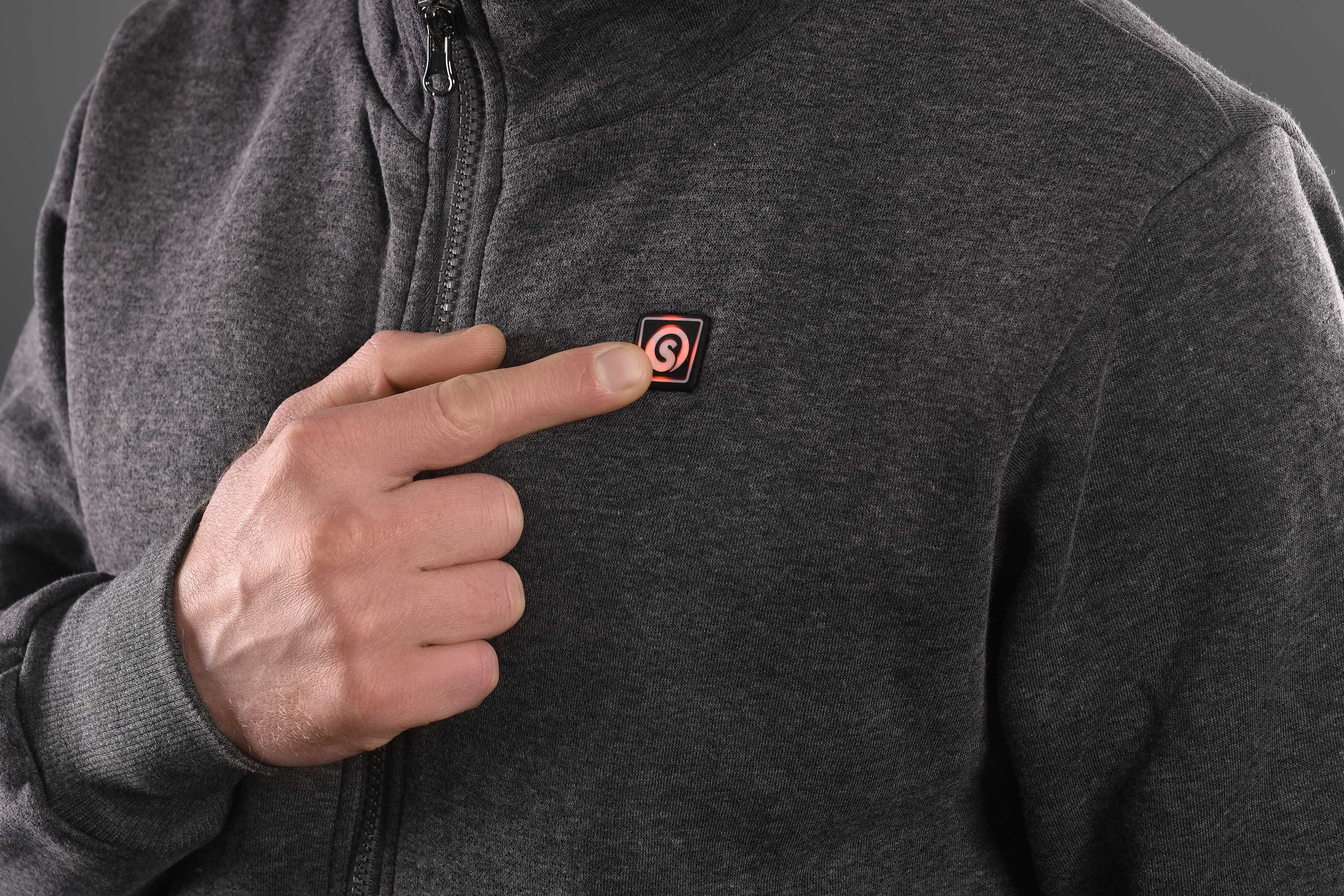 Heating and Control
Heating elements are located in sensitive areas – on the back and chest – and ensure an even distribution of heat. Far infrared carbon fiber resistors are corrosion resistant and antistatic. Heating is effective and fast – within 30 seconds, however, the time may vary depending on environmental conditions. For convenient control of three heating levels – high (red), medium (white), low (blue) – a silicone button with light indicators is provided.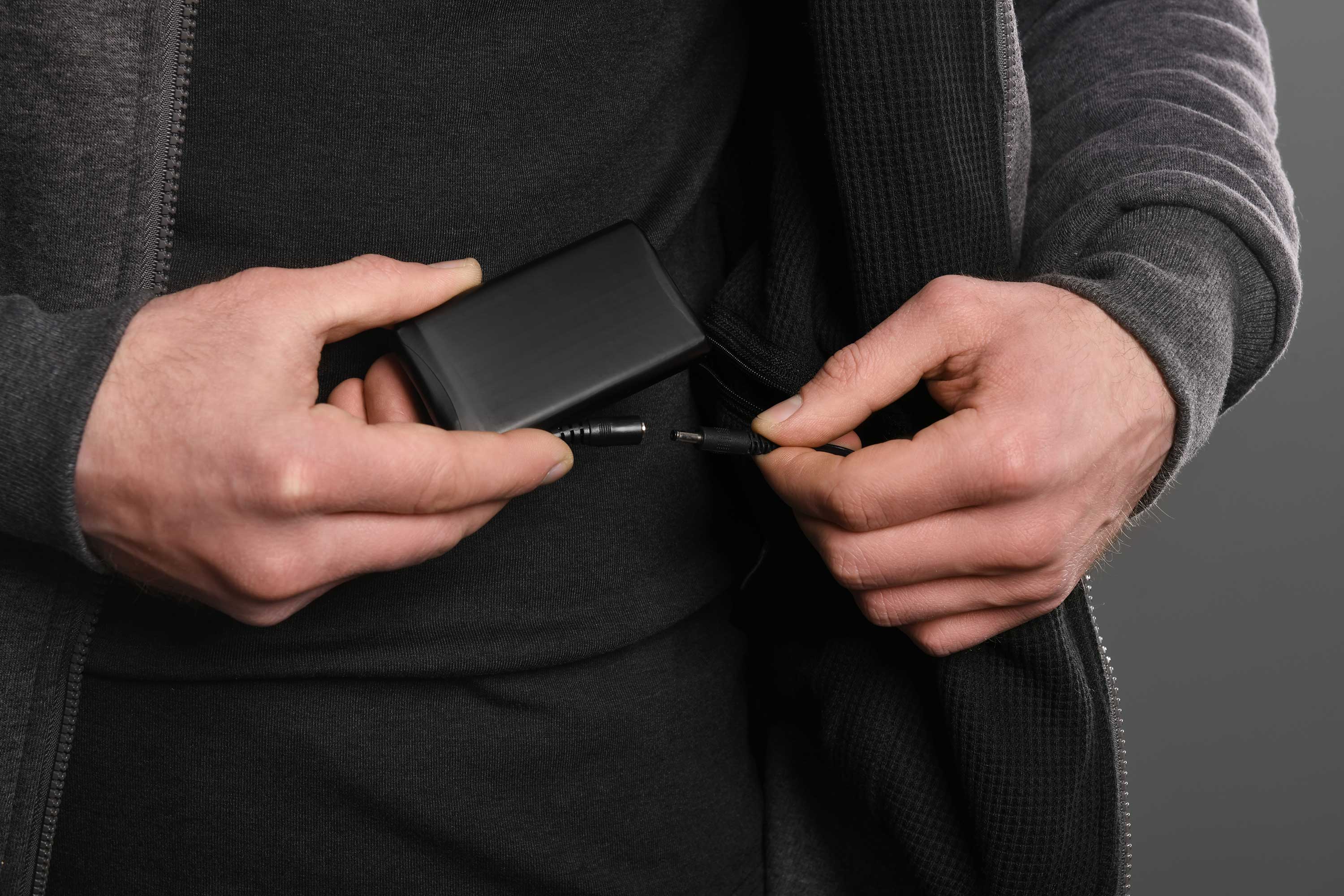 Battery
The heating elements are powered by a safe and capacious 5,200 mAh battery. Battery life in heating mode is up to 8 hours on a single charge. The battery is supplied with the product.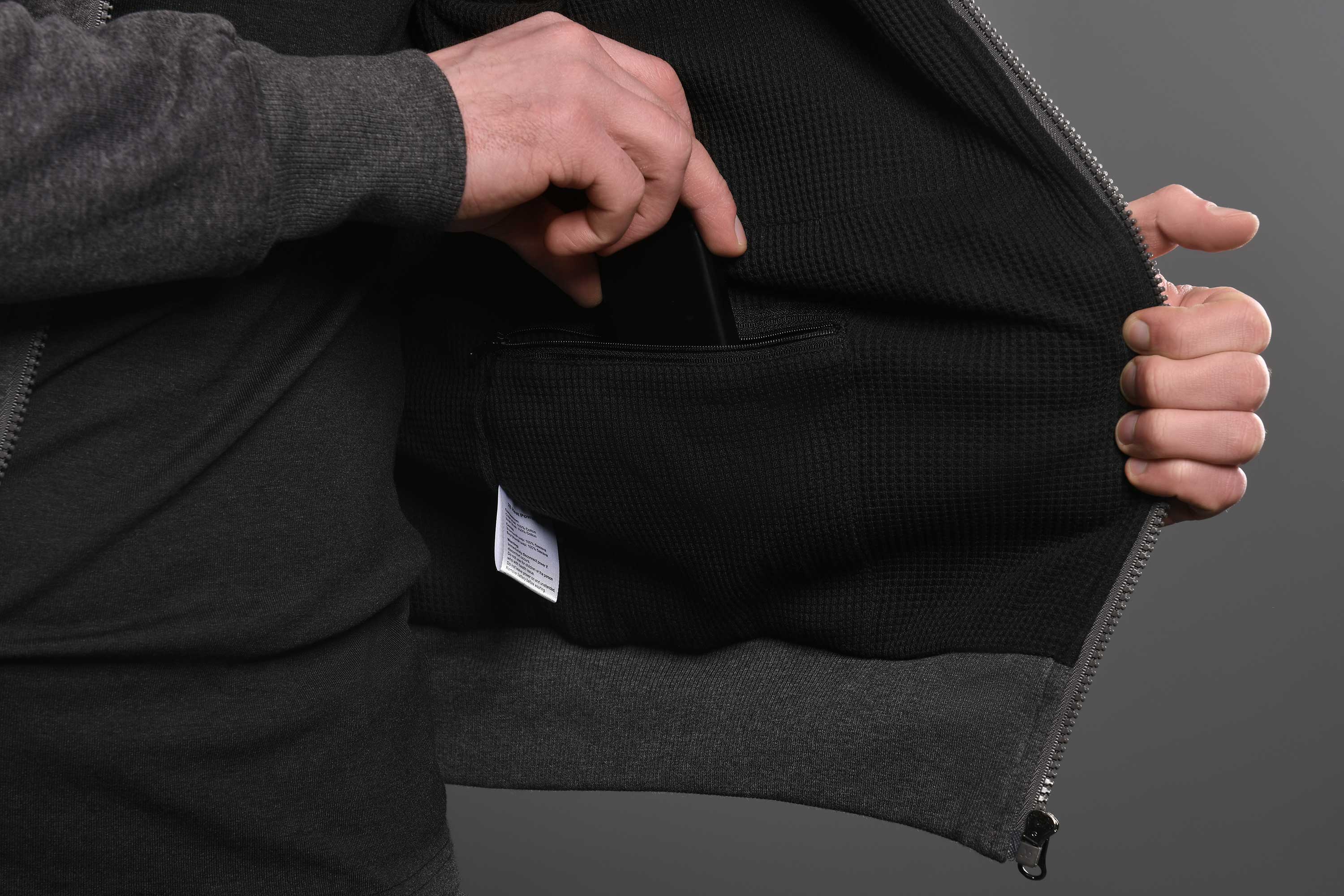 Care
For charging, during washing or simply storing the product, the battery must be removed. So that the jacket does not lose its original appearance and wear out prematurely, it is recommended to wash the product by hand with a mild detergent, and during machine washing, use the bag included in the delivery. It is not recommended to tumble dry, use aggressive detergents, in particular bleach, and iron.